Visual artists Chrisly (graffiti & cartoons, Chad) and Sikmo (graffiti, Senegal) participated in Rencontres V4T@Dakar and created works of art on the occasion.
My child! Do you not know that the human body is the temple of God? And also drawing images is against His will, even more so when done by a woman. You should leave this life behind you and come to God before his wreath will fall upon you, my poor girl!
My poor father, it is you who has to watch out, because refusing a human being created by God her expression, is similar to radicalisation, and radicalization is bad!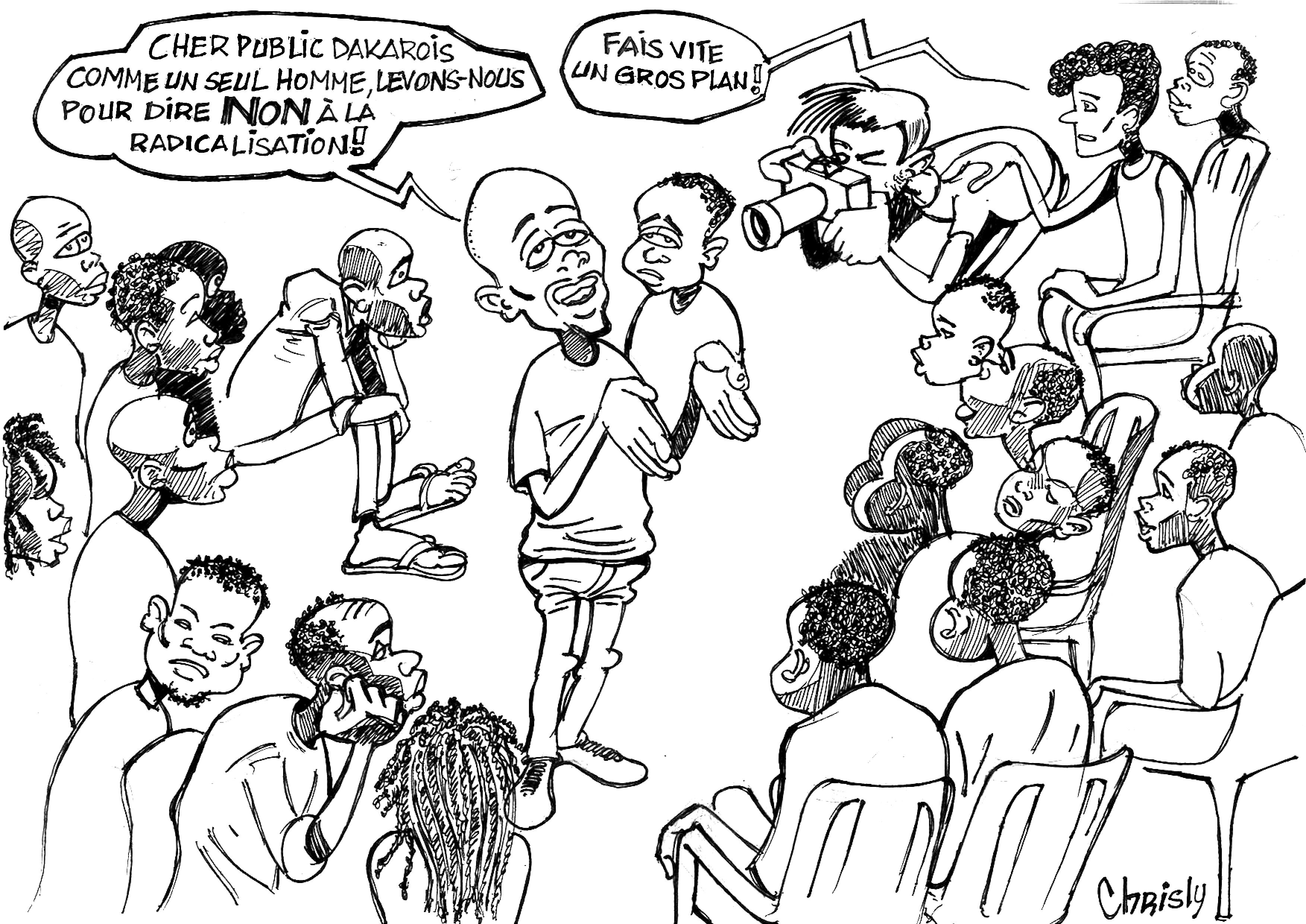 A recurrent scene during v4t@Dakar: Fou Malade speaks to the public.
"Dear inhabitants of Dakar; let's unite and raise our voice to say NO to radicalization!
– Hey, can you quickly zoom in?"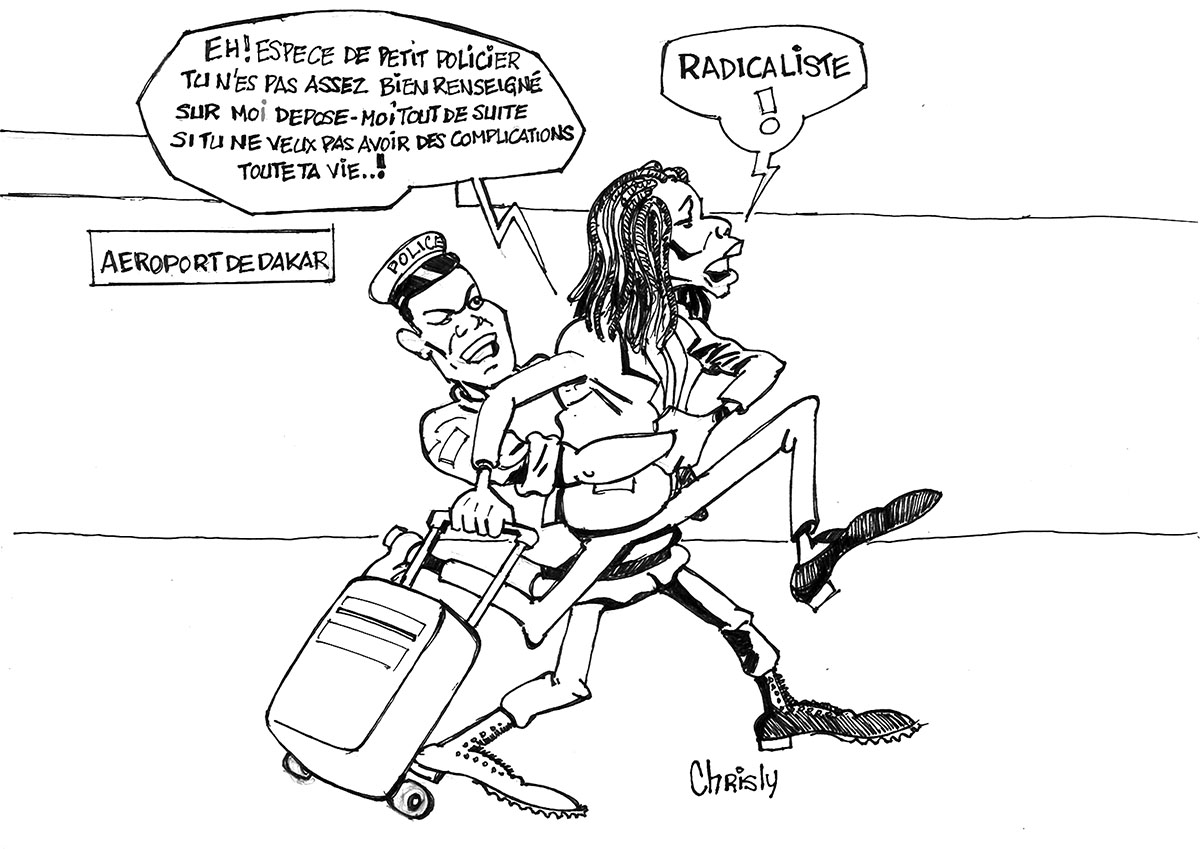 One of the visitors was not allowed to enter Dakar. He travelled without a visa. When he was sent back he was of course angry at the airport of Dakar:
"Eh, you small policeman, you do not even know who I am, so please let me go and put me on the ground, if you do not want to complicate your life…!"
Cartoons by Chrisly – created during the Rencontres V4T@Dakar