The young Abdourahmane Dabo alias Al-Farùq, a Senegalese slam artist, passed away at the height of his age. A poet by heart, he has left us tragically and unexpectedly this Tuesday, October 6, following an illness. His ascent in the world of African slam was impressive during the very first edition of the African Cup of Slam and Poetry held in N'Djamena (Chad), from where the native of Bignona (Ziguinchor, Senegal) had emerged as the champion in front of his African peers from various backgrounds. Al-Farùq has succeeded in making a lasting impression through his talent, his humanism and his charisma. He has left without knowing who will succeed him to his throne as African Slam champion.

On and off the continent, the world of slam pays homage to him (right-click on the photo to download and read the messages) :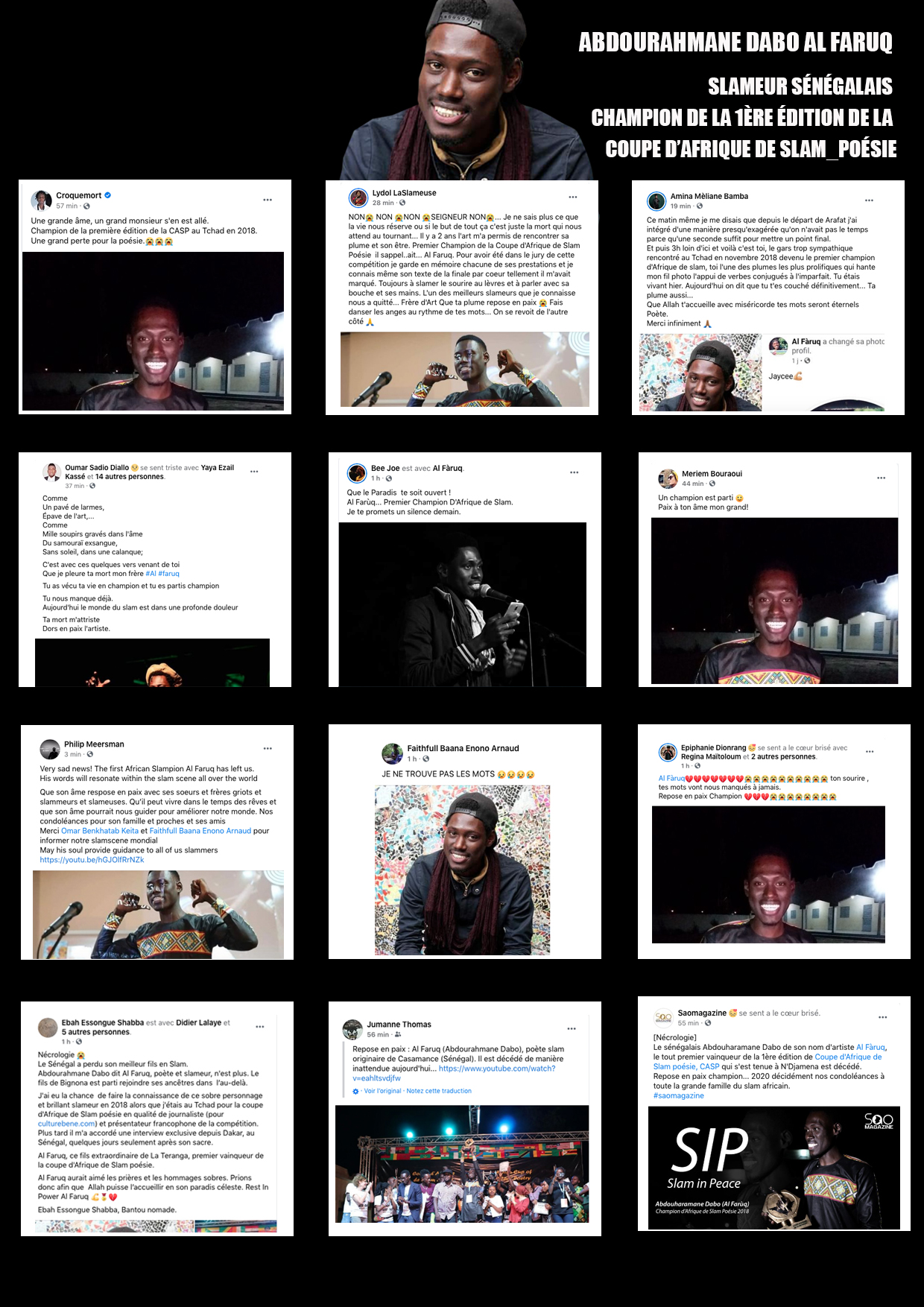 A computer scientist trained at HEC TCHAD, Zyzou was a computer graphics designer and then in charge of publishing at Editions Sao (a book publishing house) for five years (until 2015). Activist blogger. Youth ambassador of UNFPA Chad. Member of the Youth Council (US Embassy Chad). In charge of cultural affairs at the Chad Plus association, which led him to make several trips to Tunisia, Indonesia and Senegal. Very concerned by human rights issues, he left everything to study law in 2015 (Faculty of Legal and Political Sciences at the University of N'djamena).