[disclaimer]Coronavirus and free water are pushing the population into water shortage in some neighbourhoods of Kinshasa (DR Congo). Water is an important commodity for consumption and life. This commodity is currently presenting itself as a threat to the peace of the citizens in some neighbourhoods of Kinshasa. This situation with incalculable consequences to the lives of the population is continuing at the Régideso (Water Distribution Board) for non – satisfaction of the person with the indicator of salary arrears, outdated machinery and the insignificant quantity of inputs for the production of water.
In some neighbourhoods, the taps are dry, as the water no longer flows. The inhabitants of the Ngafani district in the commune of Selembao have been deprived of drinking water for 11 months. In order to get water, they have to wake up in the middle of the night, looking for water that has become very scarce in the neighbourhood. And yet one of the measures taken by President Félix Tshisekedi to fight against the coronavirus is free water.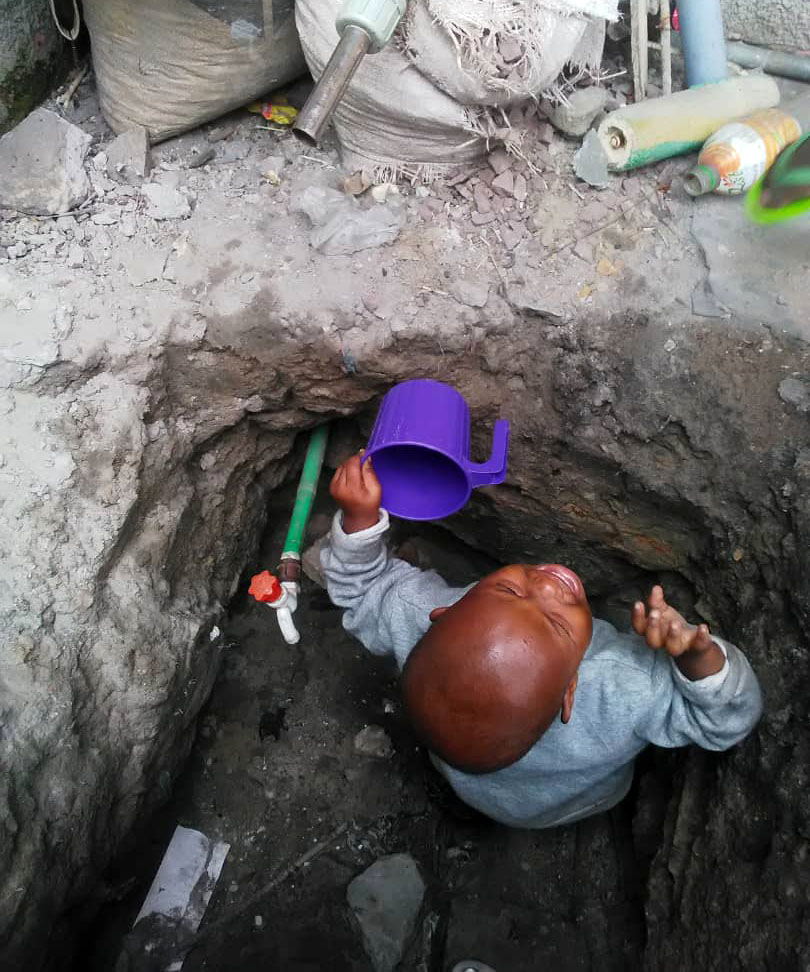 Unfortunately, this measure further exacerbates the water shortage in already suffering neighbourhoods. The agents are no longer motivated to work and serve these neighbourhoods for lack of materials and especially bonuses. In addition, the promised tanker trucks are still not passing. Concerned, Mrs. Ruth Kissa, a resident of the district, who has to draw water every day at night, loosens her tongue: "We have been without drinking water for more than 11 months now. We are in the middle of the capital, but we live like villagers. Imagine, I leave Ngafani, at night, I leave my husband in bed, to go and get water in the Mama Mobutu neighbourhood. Doing the dishes, washing clothes, taking a bath or brushing my teeth is a real chore that requires good gymnastics".
How can this population fight against this pandemic if they have no drinking water? They see themselves exposed and abandoned. And as a consequence, others no longer want to observe the barrier measures and expose themselves to the disease.
One cannot live without water. We are well aware that water meets many of man's needs. Depriving people of a commodity as essential as water is like stabbing them in the back so that death follows. Surviving without water and fighting against coronavirus remains a real challenge of life for this population.