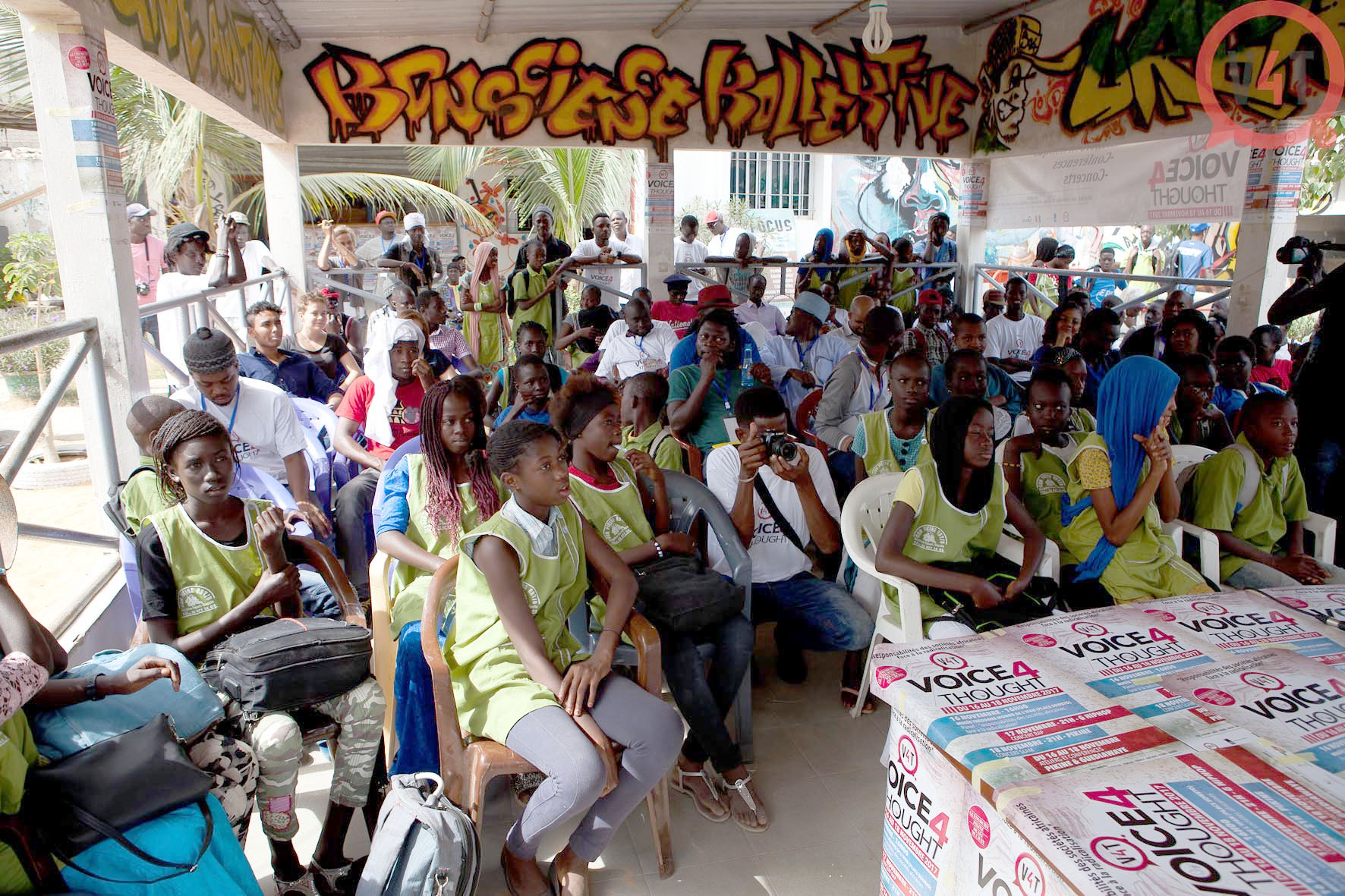 Amenons l'académie dans la rue / Bring the academy to the streets
The arts need the input of the academic world and academia needs art to enable meaningful expressions. Arts and academy are inseparable. V4T Academy is a vehicle to give voice to people and especially to actors who are often neglected in important decision-making processes. It is exactly these neglected actors who are often the focus of discussions, but who are unaware of the decisions that others make about their lives. Among others, these are unemployed youth, (political) refugees, trade unionists, and minorities like people with disabilities and gender and sexual dissidents. Their absence in decision making processes is regrettable, as they could serve as sources of knowledge and serve as primary sources for academia and push to be researched and become more skillful.
With the V4T Academy, V4T wants to stimulate 'forgotten' people in the peripheries to restore their dignity and increase their citizenship. Instead of leaving these people at the margins, the Academy offers them skills necessary to be heard and included in decision-making processes. We aim to create interfaces to build connections between these 'forgotten' groups and relevant artists and academics. This open exchange paves the way for a meaningful knowledge exchange and production, which is the heart of V4T's mission. Through the V4T Academy, Voice4Thought encourages people to engage critically in their society, and to transform feelings of neglect into productive alternatives. The V4T Academy stimulates people to #thinkcritically.
In this way, 'forgotten' groups can become citizens participating in an exchange about various rights, sharing their knowledge in creative ways. A (digital) data bank will be created to establish a clear link with academic research. The data can be used by these groups to defend their rights, so that they become their own advocates.
Voice4Thought physically brings together people from all corners of the world to share in the production and enjoyment of new and interactive forms of cultural expression. Previous V4T Academy events have taken place at festivals and events in West Africa and the Netherlands that V4T and its partners organized and participated in, such as the Rencontres V4T@Dakar, festival V4T@Leiden and the Connecting in Times of Duress conference in Chad.