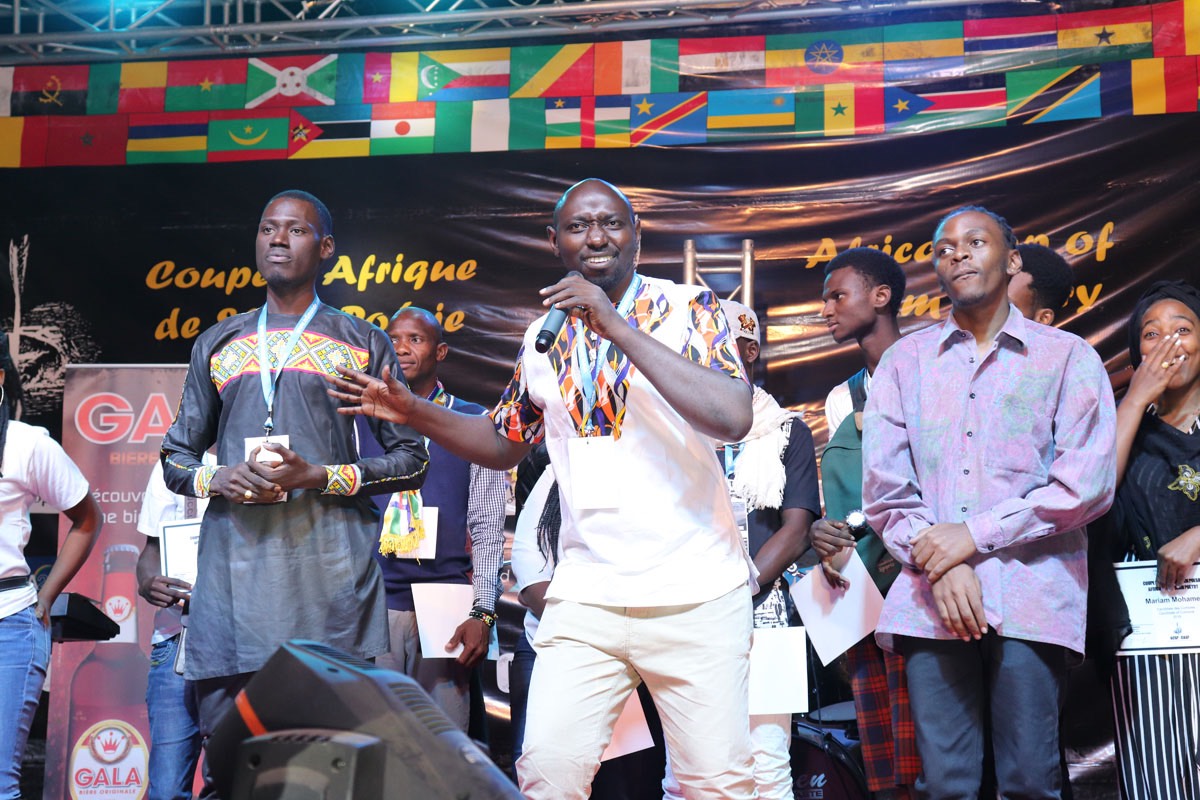 Africa Cup of Slam Poetry
The Africa Cup of Slam Poetry (ACSP) is a Pan-Africanist event that brings together artistic talent from Africa and globally. ACSP creates synergy, unification in the artistic scene and hence works on a united Africa. Slam poetry, the celebration of words, has become an important cultural expression in many African countries over the past decade. ACSP promotes slam poetry as a uniting force.
The Africa Cup of Slam Poetry is a continental competition that takes place every two years. The first edition in 2018 brought together slam and spoken word artists and representatives from over 20 African countries during a five-day event in N'Djamena, Chad. Senegal emerged as the winner.